2020
Wolfcon
Photo ops, panels, signing sessions and meet & greets with your favourite Teen Wolf actors
2020
Wolfcon
Photo ops, panels, signing sessions and meet & greets with your favourite Teen Wolf actors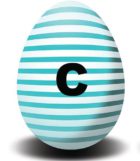 Easter discounts on passes in the shop until April 3rd!
Our webshop
Make an account
To buy something in our webshop, you first have to make an account by clicking registration on top of the page on our website.
When your account is approved, you have access to our webshop. To get there, click on shop in the menu.
You can then put a product in your cart and buy this product.
Important info STOCK:

We have different stocks in our webshop. Every pass is limited and passes in instalments are limited aswell. All amounts can be different.
So it will be possible that a product is temporary sold out, or sold out complete.
When there will be new products available or products are sold out we will try let you all know as soon as possible.
If you want a Wolfcon Pass make sure you will buy one in time before they are sold out.
Questions regarding stock will not be answered.
Passes
 You can buy a pass for WolfCon when you are 12 years or older.
Of course you need to have permission from your parents or guardians when you are still a minor.
When you are under 18 you always need a participation form at the registration that has to be filled in by a parent or a guardian.
Without this participation form you will not be able to enter. You will need to bring this participation form together with your e-tickets and your identification to the convention and hand it in at the registration.
These participation forms will be made available on our website
When you are under 16, you will need to be accompanied by an adult.
Before buying a pass, first read all our rules, our FAQ and our terms and conditions.
When you pay your pass, you will have to indicate that you have read them.
We will assume that you have done so
When you buy a pass, make sure you select the right pass and fill in your data exactly like they are on your passport or identification.
Date of birth:  first the day, then the month and then the year, please.
Upon registration at the convention you will have to identify yourself and when the data on your pass don't match the data on your identification, you will not be able to enter.
So always fill in your name exactly as it is noted on your identification, as well as the correct birth date and e-mail address (your temporary e-ticket will be sent to your e-mail address, so make sure it is correct)
Buying a pass for friends
If you want to go together with a friend and you want to sit together, it's best that one person buys all passes. In this way you will make sure they have consecutive numbers. Of you'll have to be online at the same time and buy them immediately after each other, but that is hard to time.
ATTENTION: If you buy passes for more persons, fill in the data of the person who is going to USE the pass at every pass. Use the data on the identification from that person. Don't fill in your own data several times!
The person buying the pass will get all e-tickets, the person who is going to use the pass will only get his or her own e-ticket(s)
Buying passes in instalments
You can pay your pass in 3 instalments as well.
Choose the right pass and the right instalment.
So you start with part 1, and you pay that one first. After that part 2, and part 3 is the last one.
Pay attention that every time you choose the right instalment that belongs to the pass you want to buy or you have already started buying.
Part 1 has to be ordered and paid before april 1, 2017.
(Part 1 will not be available anymore in our shop after this date)
Part 2 has to be ordered and paid before may 1, 2017.
(Part 2 will not be available anymore in our shop after this date)
Part 3 has to be ordered and  paid before june 1, 2017.
(Part 1 will not be available anymore in our shop after this date)
The instalments have to be paid before june 1, 2017.
You will only get your e-ticket after paying the last instalment.
ATTENTION! It is only possible to buy extra activities after you have bought part 2 of your pass.
The Passes Parts need to be paid within 10 days after ordering as well, else they get annulled.
If you don't pay all your instalments, you will not get a pass. Ordering instalments is only available till the dates mentioned above. If you are too late with ordering and paying your instalment you risk a fine or not being able to buy it anymore.
Instalments or activities that have already been paid will not be refunded.
Extra activities
If you buy extra activities with an actor such as photo ops or meet & greets, make sure they are linked to the correct pass and the person for whom you buy them.
Payment
In our webshop, you can pay in different ways, such as Ideal, credit card and money transfer.
Some payment providers come with extra costs, pay attention on that.
If you choose a way of payment where the money is transferred immediately, such as Ideal or creditcard, you get your e-ticket immediately as an attachment to an email.
If you choose for money transfer, it is your responsibility to transfer the money via the bank.
You will receive your e-ticket and your pass number when the payment is accepted.
The data for the money transfer will be on your screen after you ordered your tickets.
If you haven't paid your product within 10 days, your order will be cancelled and you will have to choose and order a pass again.
Questions
 If something isn't clear, of if you encounter any unexpected problems, please contact us via email confirmation@theconfactory.com
We try to get back at you as soon, please bear in mind this can sometime take 2 weeks.