2020
Wolfcon
Photo ops, panels, signing sessions and meet & greets with your favourite Teen Wolf actors
2020
Wolfcon
Photo ops, panels, signing sessions and meet & greets with your favourite Teen Wolf actors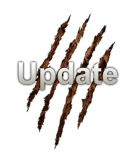 Wolfpass 1-50 can now send an email to contact@theconfactory.com to let us know which included photo op you want if you already know that you want either Max, Holland or Charlie You cannot choose Ian as he is a special guest.
Our company information
Legality
The Con Factory Company , with kvk 17125797, is a legally constituted event company, and in order to avoid any doubt, we will provide all our legal details.
The Con Factory is a brand name from Presume
The Con Factory is known under
KVK 17125797
Vestigingsnr. 000006620159
Owner Franklin van den Berg
For further information:
www.kvk.nl
How to get in touch
For general information you can email us:
info@theconfactory.com
If you are interested in selling merchandise on our event:
events@theconfactory.com
For B2B contact information please visit
www.theconfactory.com
You can also follow us on social media.
Job opportunities:
We will ask for volunteers a few weeks before the convention.  Everyone who has bought a pass and wants to help us, can send us an email with their motivation.
Our team will take a look at all the motivations and at your social media activity and will determine who we think is appropriate for this.
You still need to buy a pass as a volunteer, but you will have advantages. We will tell you more about this when the time is there to choose the volunteers.
1
We are looking for volunteers to help us during our Wolfcon Conventie.
Are you intrested please mail to events@theconfactory.com
Please tell us why you would be perfect for the job.
What kind of wolfcon pass you have or want to buy.
What your experience is with conventions or similair work
Which languages you speak.
And of course name, age, adress, phone number, email and twitteraccount.
How more information we have, the better.
If you have any questions regarding volunteering you can also mail us on events@theconfactory.com
2
No volunteers needed yet.
3
No volunteers needed yet.
4
No volunteers needed yet.